SAVE PAPER – SAVE ENVIRONMENT (ENVIRONMENT MONTH 19NOV-18DEC)
November 19, 2022

-

December 18, 2022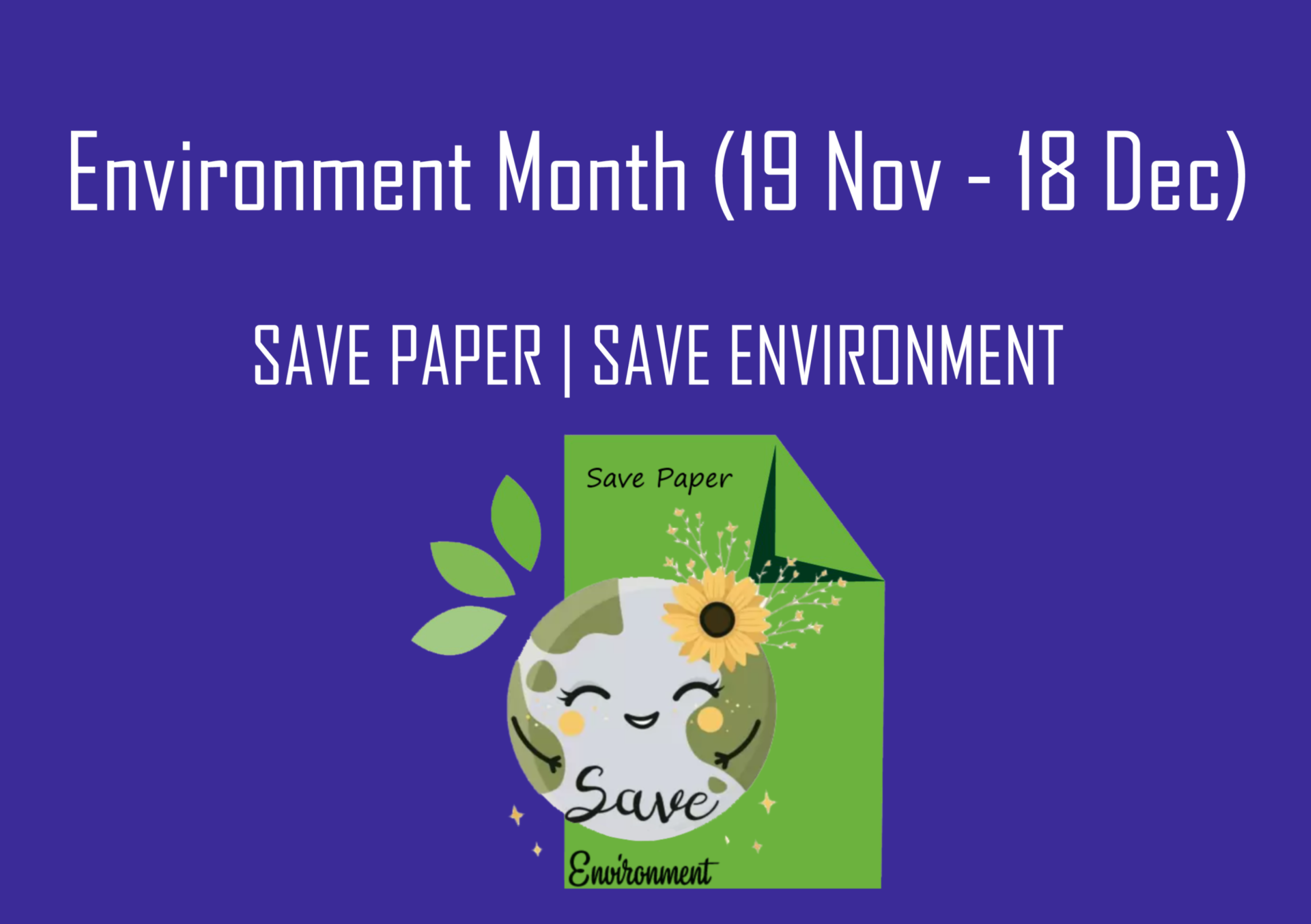 We consume more than a million tonnes of paper every day throughout the globe, and 93% of that paper, what we refer to as Virgin Paper, is made only from trees.
The more paper we can conserve, the less waste will end up in landfills and less energy will be used to produce, transport, and recycle new paper products, which will also result in less pollution.
Simple actions can have a significant impact on the environment.
• Follow the golden rule. "Think before you print"
• Send documents electronically rather than printing them.
• Do not throw away misprints instead use them as drafts, rough pages, or print on the other side.
• Opt for electronic bank statements, credit card statements, and bills.
• Most of us use debit/credit cards while shopping. Banks instantly send an SMS after each transaction. The next time you swipe your card, ask the vendor to print only one (merchant) copy of the receipt.
• All ATM machines ask users if they want a print of the transaction. Opt to go paperless and just check your phone the next time you want to know how much balance you have left.
• You can flash your e-ticket on your mobile phone at the airport and railway station.
• Feed your grocery or to-do list on your mobile phone instead of scribbling it on a piece of paper. Since your phone is always with you, you will have your list handy whenever you need it. You can also take notes digitally.